Fenotipske karakteristike peritonealnih makrofaga dva soja pacova tokom razvoja inflamatornog odgovora: značaj predstavnika crevne mikrobiote
Phenotypical characteristics of peritoneal macrophages of two rat strains during inflammatory response: the importance of gut microbiota representatives
Authors
Blagojević, Veljko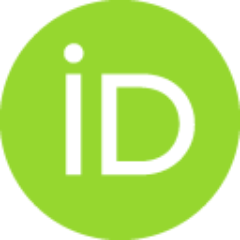 Contributors
Stanojević, Stanislava
Božić Nedeljković, Biljana
Miljković, Đorđe
Minić, Rajna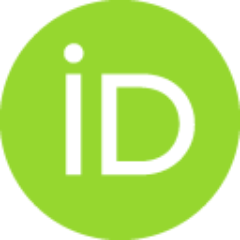 Mitić, Katarina
Doctoral thesis (Published version)

Abstract
Predmet istraživanja ove doktorske disertacije je ispitivanje promena u fenotipu i aktivnosti makrofagaperitonealne šupljine Albino Oxford (AO) i Dark Agouti (DA) pacova tokom razvoja inflamatornogodgovora koji je indukovan delovanjem bakterija mikrobiote creva direktno, intraperitonealnom (i.p.)primenom, ili indirektno, tokom razvoja kolitisa, kao i ispitivanje modulacije ovih promena primenomprobiotske bakterije Lactobacillus rhamnosus (L. rhamnosus).Rezultati su pokazali da i.p. primena umrtvljenih E. coli ili Enterococcus spp. dovodi do izraženijeinflamatorne polarizacije makrofaga peritonealne šupljine DA pacova u odnosu na AO soj, dok i.p.primena L. rhamnosus ima veći potencijal da spreči funkcionalne promene do kojih dovodi in vitrostimulacija komensalnim bakterijama u makrofagima pacova AO soja. Tokom razvoja kolitisamakrofagi DA pacova produkuju više IL-6 u odnosu na AO soj, a značajno manja smrtnost AO pacovaje praćena intenzivnijom produkcijom IL-10 u makrofagima u odgovoru
...
na dodatnu stimulacijukomensalnim bakterijama in vitro i višim nivoom antitela klase IgA specifičnih za E. coli u serumu. Ranipostnatalni oralni tretman bakterijom L. rhamnosus u DA pacovima povećava raznovrsnostBifidobacterium vrsta u fecesu, a nakon indukcije kolitisa u adultnom dobu smanjuje stepen ulceracijekolona, povećava zastupljenost rezidentnih makrofaga peritonealne šupljine i suprimira povećanjaprodukcije NO i IL-10 stimulisana komensalnim bakterijama in vitro.Nalazi ukazuju na značaj genetski determinisane predispozicije ka određenom obrascu aktivacijemakrofaga za promene u fenotipu i aktivnosti tokom razvoja inflamatornog odgovora koji je indukovandelovanjem bakterija mikrobiote creva, kao i za modulaciju ovih promena primenom probiotskebakterije L. rhamnosus.
The subject of this doctoral dissertation is the study of changes in the phenotype and activity ofperitoneal cavity macrophages from Albino Oxford (AO) and Dark Agouti (DA) rats during thedevelopment of inflammatory response induced by intestinal microbiota directly, intraperitoneally (i.p.),or indirectly, through development of colitis, as well as study of the modulation of these changes usingthe probiotic bacterium Lactobacillus rhamnosus (L. rhamnosus).I.p. application of killed E. coli or Enterococcus spp. leads to a more pronounced inflammatorypolarization of the peritoneal cavity macrophages from DA rats compared the AO strain, while i.p.application of L. rhamnosus has a greater potential to prevent functional changes caused by in vitrostimulation with commensal bacteria in AO rat macrophages. During the development of colitis, DArat macrophages produce more IL-6 than the AO strain, and significantly lower AO rat mortality wasaccompanied by more intense IL-10 production in macrop
...
hages in response to additional stimulationwith commensal bacteria in vitro and higher levels of IgA-class antibodies specific to E. coli in the serum.Early postnatal oral treatment with L. rhamnosus in DA rats increased the diversity of Bifidobacteriumspecies in feces, and after induction of colitis in adulthood reduced the degree of colonic ulceration,increased the presence of resident peritoneal cavity macrophages and suppressed the increasedproduction of NO and IL-10 stimulated by commensal bacteria .The findings indicate the importance of genetically determined predisposition to a certain pattern ofmacrophage activation for changes in phenotype and activity during the development of inflammatoryresponse induced by intestinal microbiota, as well as for modulation of these changes using probioticbacterium L. rhamnosus.
Keywords:
AO pacovi / AO rats / DA pacovi / imunomodulacija / inflamacija / komensalne bakterije / kolitis / Lactobacillus rhamnosus / commensal bacteria / colitis / DA rats / immunomodulation / inflammation / Lactobacillus rhamnosus / peritoneal cavity macrophages
Source:
Универзитет у Београду, 2022
Publisher:
Универзитет у Београду, Биолошки факултет
Funding / projects: