The relationship between the cholinergic mechanism of toxicity and oxidative stress in rats during subacute diazinon poisoning
Authors
Ivanović, Saša R.
Borozan, Nevena
Ćupić Miladinović, Dejana
Živković, Irena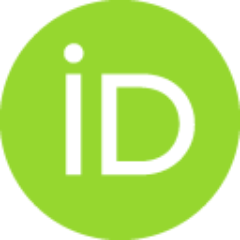 Borozan, Sunčica
Article (Published version)

Abstract
Diazinon is an organophosphate pesticide (OP) that has significant potential for accidental and intentional poisoning of wildlife, domestic animals and humans. The aim of the study is to investigate the correlation between cholinesterase activity and oxidative stress parameters in liver and diaphragm by continuous monitoring as a function of time during prolonged use of diazinon. Wistar rats were treated orally with diazinon (55 mg/kg/day): 7, 14, 21 and 28 days. At the end of each period, blood, liver and diaphragm were collected to examine cholinesterase activity and enzymatic/non-enzymatic oxidative stress parameters: superoxide dismutase 1 (SOD1), catalase (CAT), thiobarbituric acid substances (TBARS), protein carbonyl groups. In all four time periods, there was a significant change in acetylcholinesterase (AChE) in erythrocytes and butyrylcholinesterase (BuChE) in blood plasma, CAT in liver and diaphragm and SOD1 in diaphragm. Parameters significantly altered during the cholinergi
...
c crisis included: cholinesterases and TBARS in liver and diaphragm and partially SOD1 in liver. Protein carbonyl groups in liver and diaphragm were significantly altered outside the cholinergic crisis. In the liver, there was a very strong negative correlation between BuChE and TBARS in all four time periods and BuChE and CAT on day 7. In the diaphragm, a very strong negative correlation was found between AChE and TBARS at days 7 and 14, and a very strong positive correlation between AChE and SOD1 at days 14, 21 and 28. A better understanding of the relationship between cholinergic overstimulation and oxidative stress may help to better assess health status in prolonged OPs intoxication.
Keywords:
Diazinon / Cholinergic overstimulation / Oxidative stress / Rats
Source:
Toxicology and Applied Pharmacology, 2023, 473, 116598-
Funding / projects: