Supplementary information for the article: Ljubic, V.; Milosevic, M.; Cvetkovic, S.; Stojanovic, M.; Novovic, K.; Dinic, M.; Popovic, M. The New Exopolysaccharide Produced by the Probiotic Strain L. Reuteri B2: Extraction, Biological Properties, and Possible Application for Ni2+ Ion Removal from the Contaminated Water. Biomass Conversion and Biorefinery 2022. https://doi.org/10.1007/s13399-022-03292-5.
Authors
Ljubić, Verica
Milošević, Milena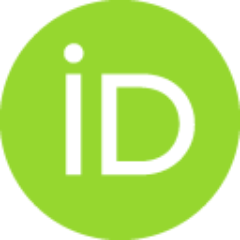 Cvetković, Slobodan
Stojanović, Marijana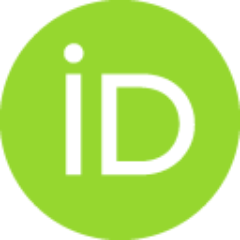 Novović, Katarina
Dinić, Miroslav
Popović, Mina
Dataset (Published version)

Abstract
Using the universal primers (UNI16Sfw and UNI16Srev) [1], the representative isolates were identified by 16S rDNA sequencing. Amplification was carried out in a thermal cycler (Applied Biosystems, ThermoFisher Scientific) and DNA fragments were amplified as follows: initial denaturation at 94 °C for 5 min, followed by 30 cycles consisting of denaturation at 94 °C for 1 min, annealing at 55°C for 1 min, and polymerization at 72°C for 1 min, and a final extension at 72°C for 7 min. The expected length was 1549 bp. Aliquots (5 µl) of the amplified products were subjected to electrophoresis in 1% agarose gel (ThermoFisher Scientific) in TAE buffer (40 mM Tris acetate, 1 mM EDTA, pH 8.2). Gels were stained with ethidium bromide (500 ng/mL) and visualized under UV light (BioDoc Analyze). All amplicons were eluted and purified using GeneJet PCR Purification Kit (ThermoScientific) by following the manufacturer`s protocol. The PCR products that we obtained were sequenced by the Macrogen Sequenc
...
ing Service (Macrogen, Amsterdam, The Netherlands) and analyzed by using BLAST algorithm (http://www.ncbi.nlm.nih.gov/index.html). Selected isolates were identified as follows: isolate B2 - Lacotbacillus reuteri, isolate H10 - Lactobacillus murinus, and isolate J7 - Klebsiella oxytoca [2]. The most numerous colonies belong to isolate B2, hence it was chosen for further characterization as a potential source for exopolysaccharide (EPS) production.
Keywords:
Exopolysaccharide / L. reuteri B2 / Biosorbent / Ni2+ ion sorption / Adsorption capacity
Source:
Biomass Conversion and Biorefinery, 2022
Funding / projects: