Characterization of potential probiotic strain, L. reuteri B2, and its microencapsulation using alginate-based biopolymers
Autori
Popović, Mina
Stojanović, Marijana
Veličković, Zlate
Kovačević, Ana
Miljković, Radmila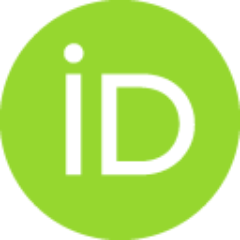 Mirković, Nemanja
Marinković, Aleksandar D.
Članak u časopisu (Recenzirana verzija)

Apstrakt
In this study, Lactobacillus reuteri B2was isolated fromthe feces of C57BL/6 mice and assessed on probiotic activity.L. reuteri B2was identified by 16S rDNA sequencing, which the cell viability in acidic conditions at pH 2.0was64% after 2 h, and in the presents of 0.30% of the bile salts, after 6 h, was 37%. Antimicrobial assay with L. reuteri B2showed maximumdiameters against Klebsiela oxytoca J7 (12.5±0.71mm).Wefurther hypothesized if L. reuteriB2 strain in the free form can survive all conditions in the gastrointestinal tract (GIT) then the utilization of theappropriate biomaterials would ameliorate its stability and viability in GIT. L. reuteri B2 was microencapsulatedinto sodium alginate-(Na-alg) and different content of Na-alg and sodium maleate (SM) beads. Characterizationmaterials enveloped their thermal characteristics (TGA/DTA analysis) and structure using: scanning electron microscopy(SEM), FTIR, and particle size distribution. The high survival rate of L. reuteri B2 at lowp
...
H from2.0 to 4.0and in the presence of the bile salts, at concentrations up to 0.30%, was obtained. L. reuteri B2 showed strong antimicrobialactivity and the best protection microencapsulated with Na-alg + SM in simulated gastric juices(SGJ).
Ključne reči:
Probiotics / Lactobacills reuteri / Alginate / Starch maleate / Microencapsulation
Izvor:
International Journal of Biological Macromolecules, 2021, 183, 423-434
Finansiranje / projekti:
Napomena:
This is the peer-reviewed version of the article: Popović, M., Stojanović, M., Veličković, Z., Kovačević, A., Miljković, R., Mirković, N.,& Marinković, A. (2021). Characterization of potential probiotic strain, L. reuteri B2, and its microencapsulation using alginate-based biopolymers. International Journal of Biological Macromolecules, Elsevier, 183, 423-434. https://doi.org/10.1016/j.ijbiomac.2021.04.177
Published version: http://intor.torlakinstitut.com/handle/123456789/626
Supplementary material: http://intor.torlakinstitut.com/handle/123456789/627