Retrospective Analysis of Six Years of Acute Flaccid Paralysis Surveillance and Polio Vaccine Coverage Reported by Italy, Serbia, Bosnia and Herzegovina, Montenegro, Bulgaria, Kosovo, Albania, North Macedonia, Malta, and Greece
Authors
Fontana, Stefano
Buttinelli, Gabriele
Fiore, Stefano
Amato, Concetta
Pataracchia, Marco
Kota, Majlinda
Aćimović, Jela
Blažević, Mia
Mulaomerović, Mirsada
Nikolaeva-Glomb, Lubomira
Mentis, Andreas
Voulgari-Kokota, Androniki
Gashi, Luljeta
Kaçaniku-Gunga, Pranvera
Barbara, Christopher
Melillo, Jackie
Protic, Jelena
Filipović-Vignjević, Svetlana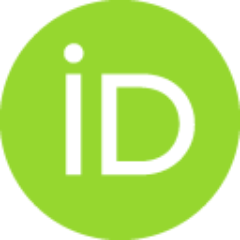 O'Connor, Patrick M.
D'Alberto, Alessandra
Orioli, Riccardo
Siddu, Andrea
Saxentoff, Eugene
Stefanelli, Paola
Article (Published version)

Abstract
Here we analyzed six years of acute flaccid paralysis (AFP) surveillance, from 2015 to 2020, of 10 countries linked to the WHO Regional Reference Laboratory, at the Istituto Superiore di Sanità, Italy. The analysis also comprises the polio vaccine coverage available (2015–2019) and enterovirus (EV) identification and typing data. Centralized Information System for Infectious Diseases and Laboratory Data Management System databases were used to obtain data on AFP indicators and laboratory performance and countries' vaccine coverage from 2015 to 2019. EV isolation, identification, and typing were performed by each country according to WHO protocols. Overall, a general AFP underreporting was observed. Non-Polio Enterovirus (NPEV) typing showed a high heterogeneity: over the years, several genotypes of coxsackievirus and echovirus have been identified. The polio vaccine coverage, for the data available, differs among countries. This evaluation allows for the collection, for the first time,
...
of data from the countries of the Balkan area regarding AFP surveillance and polio vaccine coverage. The need, for some countries, to enhance the surveillance systems and to promote the polio vaccine uptake, in order to maintain the polio-free status, is evident.
Keywords:
acute flaccid paralysis / enterovirus / non-polio enteroviruses / polio vaccine coverage / poliovirus / poliovirus surveillance
Source:
Vaccines, 2022, 10, 1, 44-
Funding / projects:
WHO grant "Full providing of laboratory support for surveillance of polioviruses in Acute Flaccid Paralysis Cases and in the Environment from specified European Countries" (June 2018–November 2019)
Italian Ministry of Health CCM 4S11 Grant, "Monitoraggio della circolazione di enterovirus a supporto delle attività di sorveglianza per il mantenimento dello status polio-free" (February 2019–Febraury 2021)