Review of new multicausal chronical poultry disease
Prikaz novog multikauzalnog hroničnog obolenja živine
Authors
Miljković, Biljana
Spalević, Ljiljana
Vojinović, Dragica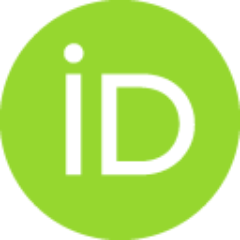 Pavlović, Ivan
Mićić, Mileva
Živković, Radmila
article (publishedVersion)

Abstract
Aim of our work was to review our examination of new chronically poultry disease occurred at parent flocks, at 4 different epizootiological area. Disease was registries only at one poultry provinience (Hybro-G) between 27-28 weeks of old when they had 40-60% of laying capacity. Clinical signs of disease was same at all flocks: pale coulored feety like diarrhea with or without urats loos of feders at beck, near cloaca and at abdomen with characteristic skin inflammation. Because loss so much water via faeces in objects of breeding we felt a characteristic odur smell of diarrhea and increased oh humidity. From same reason flocks look like older birds. Parallel with this signs we occurred rupture of skin at lateral part of the one side of body, near cloaca predominately in female. During observation of poultry flocks at 2 epizootiological area we sow fever and hypersensitivity during catching to used blood samples and clacal swabs. Skin rupture was not occurred at all flocks. At same time
...
we had decreased of production results but we not examined same. Died and sacrified birds we examined by patoanatomic examination when we did not see any pathological changes. Using by immunoflorescent tests we occurred Brachyspira spp.
Opis pojave novog hroničnog obolenja živine, u kategoriji brojlerskih roditelja & eksploataciji na četiri različita epizootiološka područja. Pojava je uočena kod samo jedne provenience (Hybro-C) sa početkom u 27-28. nedelji, a pri nosivosti od 40-60%. Klinička zapažanja su bila sledeća: proliv specifičnog mirisa, svetlije boje, masnog i vodenog penušavog izgleda sa ili bez urata, gubitak perja u predelu leđa oko kloake i u predelu trbuha sa karakterističnom upaljenom kožom. Zbog velike količine vode koje jedinke izluče fecesom objekat sa prisutnim jedinkama ima specifičan miris a vlažan mikroklimat. Zbog dehidratacije jato poprima izgled starije kateogrije. Uz navedene simptome zapaženo je i jednostrano pucanje koze predominantno ispoljeno kod kokica. Opserviranjem živih jedinki sa dva epizootiološka područja uočeno je febrilno stanje i hipersenzitivnost na zahvate hvatanja prilikom uzimanja krvi i kloakalnih briseva. Pucanje kože nije bilo ispoljeno kod svih ispitanih jata. Proizvodni
...
rezultati su se razlikovali ali oni nisu bill predmet naših ispitivanja. Uginule i žrtvovane kokice i petlovi pri patoanatomskom pregledu nisu imali promene na unutrašnjim organima. Imunofluorescentnim testom koji nije rađen u našoj laboratoriji ustanovljeno je prisustvo Brachyspire sp. Sveži razmazi krvi i kloakalnih briseva analizovani su mikroskopskim pregledom u tamnom polju. Napravljeni su nativni preparati od svežih razmaza organa i obojeni May-Grunwald-Gimza bojom i analizovani su svetlosnom mikroskopijom. Rezultati naših ispitivanja ukazali su na prisustvo filarodinih morfoloških struktura u testisima, krvi iz predela srca i periferne krvi bubrega, jetre, kože oko kloake a retko u slezini, plućima i oku. Primenom Knott's metode u pregledanoj krvi nađena je struktura koja je slična nematodama. Naš nalaz sugeriše da se radi o dvojnoj infekciji što zahteva dodatno ispitivanje uz identifikaciju uzročnika radi iznalaženja rešenja suzbijanja i preveniranja ovog obolenja.
Keywords:
Treponema / Serpulina / Brachyspira / filaroid agens
Source:
Savremena poljoprivreda, 2002, 51, 3-4, 301-308
Publisher:
Univerzitet u Novom Sadu - Poljoprivredni fakultet, Novi Sad i Naučni institut za ratarstvo i povrtarstvo, Novi Sad